With every order of Aging Room Small Batch M356 Motivo 2 Box Deal 2-Fer (2 Boxes) 40 Total Cigars, you get this bonus item: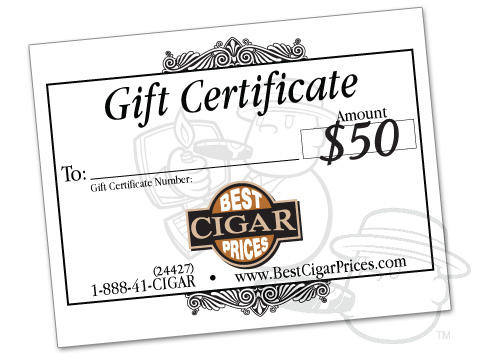 Best Cigar Prices Gift Certificate - $50 Toward Any Future Purchase
Gift Card
Aging Room Small Batch M356 was Cigar Insider's Top Scoring Cigar of 2011!
The Aging Room M356 cigar began the Boutique Blends brand's rise to stardom, and it's not hard to see why. These flawlessly crafted cigars are peppery, woody, and complex with a little bit of caramel sweetness - easily one of the most inviting tasting profiles on the market.

As for the brass knuckles on the band, that's another story. According to master blender Rafael Nodal's partner Hank Bischoff , he and Rafael were visiting the factory's aging room and discovered some brass knuckles sitting on one of the shelves. As it turned out, one of the rollers had left them there, and Hank and Rafael saw it as a good omen. "The knuckles were looking out for our blend," Hank explained. "So we included them on the band, box, artwork, etc., so they can keep looking out for us and this fantastic cigar."

Aging Room Small Batch M356 Motivo exudes exhilaratingly complex, Medium-to-full bodied flavor in a 6 x 46 Corona Grande vitola.

Maximize your savings on Aging Room Small Batch M356 Motivo with this special 2 Box Deal!
Here's what others have to say about this item!
Aging Room M356
This is rated 95. It burns well and full of flavor. I highly recommend it.
By Thomas on Feb 5, 2015
Aging Room Small Batch M356 Motivo 2 Box Deal
is rated
4.6
out of
5
based on
1
customer ratings.
Customer Questions
(No one has asked a question yet.)