With every order of Alec Bradley Black Market Punk 2 Box Deal 2-Fer (2 Boxes) 44 Total Cigars, you get this bonus item: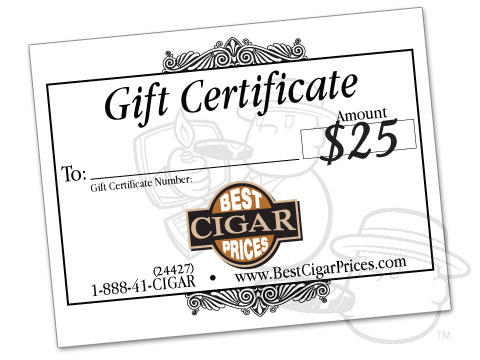 Best Cigar Prices Gift Certificate - $25 Toward Any Future Purchase
Gift Card
Alec Bradley's newest line, the Alec Bradley Black Market, might sound like a shady, under-the-radar release that may or may not have fallen off of some truck somewhere. This, though, couldn't be further from the truth. Alec Bradley Black Market is made at the highly-regarded Tabacos de Oriente factory in Danli, Honduras with some of the best tobaccos available—a dark, oily wrapper from Nicaragua's Jalapa region, a sweet, spicy Sumatra binder, and meticulously-aged filler leaves from Honduras and Panama. Simply put, these might be the least sketchy cigars we've seen in a while.
Customer Questions
(No one has asked a question yet.)