With every order of Alec Bradley Nica Puro Churchill 2 Box Deal 2-Fer (2 Boxes) 40 Total Cigars, you get this bonus item: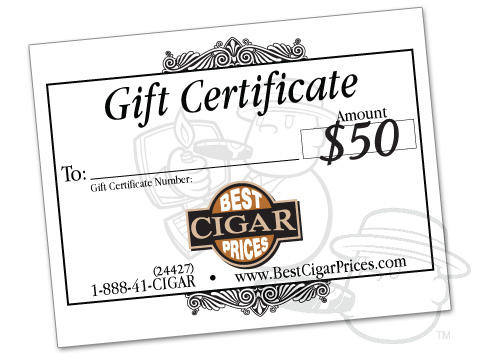 Best Cigar Prices Gift Certificate - $50 Toward Any Future Purchase
Gift Card
As Alec Bradley's first all-Nicaraguan cigar, Nica Puro introduces a smooth and complex new chapter to the company's already-impressive stogie roster. These well-balanced sticks boast ample notes of cocoa, leather, nutmeg, roasted nuts and toasted bread through an effortless draw. If you like a cigar with big-time flavor and character that won't overpower, this ones for you.
Customer Questions
(No one has asked a question yet.)