With every order of Ashton Classic Monarch Tubes 2 Box Deal 2-Fer (2 Boxes) 48 Total Cigars, you get this bonus item: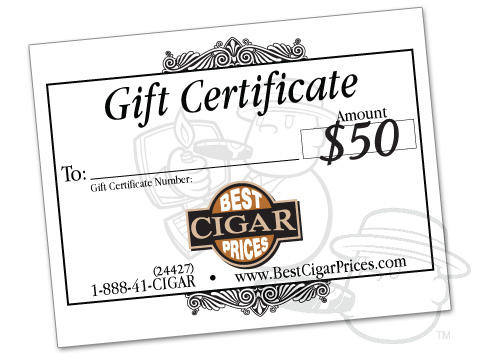 Best Cigar Prices Gift Certificate - $50 Toward Any Future Purchase
Gift Card
Famous for smooth taste and unerring consistency, Ashton Classic cigars are crafted using a seamless blend of 3-4 year old Dominican fillers blanketed in a light Connecticut shade wrapper. The medium-bodied, fan-favorite Ashton Classic line is available in a wide range of sizes, making it not only supremely delicious, but easily accessible as well.

Ashton Classic Monarch Tubes is a pleasantly mild smoke, delivering tasting notes of cedar, cream, subtle vanilla, and almond in a 6x50 Toro size presented in elegant individual tubes that are great for gifting.

Enjoy the greatest value on Ashton Classic Monarch Tubes with this special 2-Box Deal!
Here's what others have to say about this item!
Ashton
Beautiful smoke. Very even draw. Smooth
By Richard on Mar 19, 2015
Ashton Classic Monarch Tubes 2 Box Deal
is rated
4
out of
5
based on
1
customer ratings.
Customer Questions
(No one has asked a question yet.)