With every order of Butera Royal Vintage Mira Bella 2 Box Deal 2-Fer 40 Total Cigars, you get this bonus item: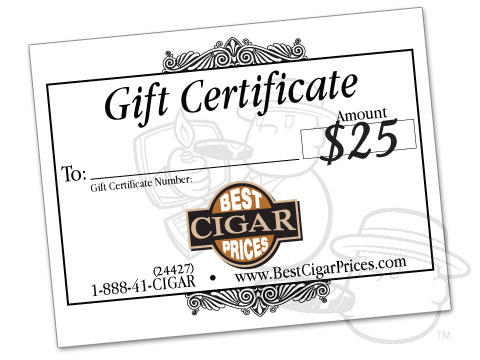 Best Cigar Prices Gift Certificate - $25 Toward Any Future Purchase
Gift Card
Butera Cigars were originally manufactured by Michael Butera, the famous pipe maker in Texas. They are now among the finest 'boutique' cigars made by Altadis USA. Expect a creamy, sweet, and extra-smooth smoke with a sharp burn.
Here's what others have to say about this item!
Extra Creamy
Boy I knew Dominican tobacco was smooth, but this thing was creamier than a milkshake on a summer night! Great flavor, long ash, will buy again.
By Ardell on Mar 6, 2014
Butera Royal Vintage Mira Bella 2 Box Deal
is rated
5
out of
5
based on
1
customer ratings.
Customer Questions
(No one has asked a question yet.)