With every order of Camacho Corojo Toro 2 Box Deal 2-Fer (2 Boxes) 40 Total Cigars, you get this bonus item: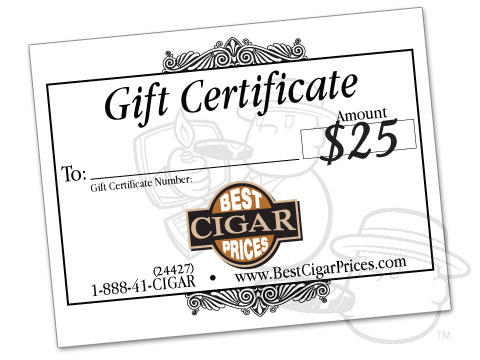 Best Cigar Prices Gift Certificate - $25 Toward Any Future Purchase
Gift Card
The new Camacho Corojo is an authentic, classic smoke. From vintage Cuban seed "liberated" from the island, these bold smokes are 100% genuine Corojo, the thoroughbred leaf of cigars! Slowly aged like a fine rum, the Camacho Corojo is robust yet smooth and is a legendary smoke! Featuring an authentic Corojo Ligero binder, Corojo fifth priming wrapper and authentic Corojo filler tobaccos, this Honduran beauty will have your mouth watering! The Camacho Corojo is available in: Robusto, Corona, Toro, Figurado, Gigante and Churchill.
Customer Questions
(No one has asked a question yet.)