With every order of CAO Flavours Solfyre Petit Corona Box of 25, you get this bonus item: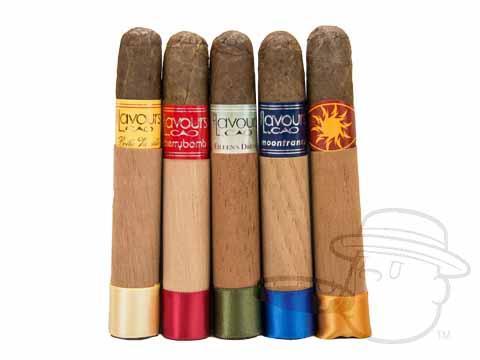 CAO Flavours 5 Cigar Sampler
Free Bonus
The ultimate pairing smoke for your Fireball Cinnamon Whiskey, CAO Flavours Solfyre cigars are spicy-sweet and fiery delicious. These savory sticks contain a zesty infusion of red hot cinnamon and smoky whiskey essences around a premium blend of Dominican tobaccos and a Cameroon wrapper. The resulting flavor is everything you'd expect, and then some. Treat yourself to the revolutionary taste of Solfyre today!
Customer Questions
(No one has asked a question yet.)