With every order of CAO Gold Churchill 2 Box Deal 2-Fer (2 Boxes) 40 Total Cigars, you get this bonus item: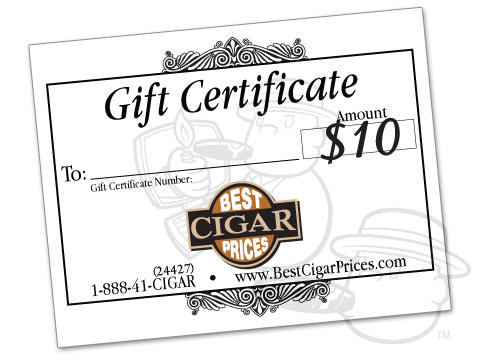 Best Cigar Prices Gift Certificate - $10 Toward Any Future Purchase
Gift Card
CAO Gold is the epitome of a mellow smoke. These silky stogies feature an immaculate Connecticut-seed wrapper from Ecuador, along with Nicaraguan and Dominican interior leaves. This blend makes for a remarkably balanced cigar with notes of toast, cedar, and a bit of pepper that weaves in and out throughout the duration of the smoke. CAO Gold is a true example of what a Connecticut-wrapped cigar should be—effortless, easygoing, and consistently smooth.
Here's what others have to say about this item!
Gold!
Love the flavor and the clean burn of the CAO golds!!!
By Jason on Aug 12, 2014
CAO Gold Churchill 2 Box Deal
is rated
4.4
out of
5
based on
1
customer ratings.
Customer Questions
(No one has asked a question yet.)