With every order of H. Upmann Reserve Titan Maduro 2 Box Deal 2-Fer (2 Boxes) 54 Total Cigars, you get this bonus item: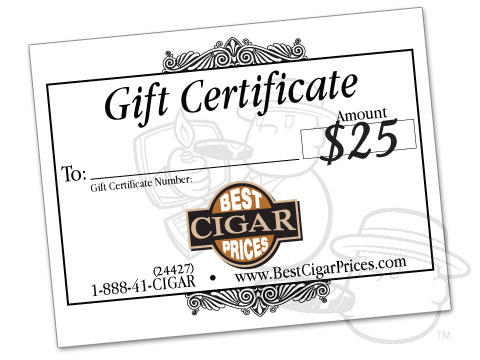 Best Cigar Prices Gift Certificate - $25 Toward Any Future Purchase
Gift Card
The H. Upmann Reserve is a full-bodied Dominican that is a powerful upgrade in strength compared to the classic H. Upmann cigar. These box-pressed beauties feature an Ecuadorian Sumatra wrapper, Connecticut Broadleaf binder, and a deep blend of Nicaraguan, Peruvian and Dominican long filler tobaccos. Altadis has declared this blend "The Upmost Upmann", and we can't help but agree.
Here's what others have to say about this item!
Great Cigar
This is one of my favorite cigars.
By David on Aug 12, 2014
H. Upmann Reserve Titan Maduro 2 Box Deal
is rated
5
out of
5
based on
1
customer ratings.
Customer Questions
(No one has asked a question yet.)