With every order of Juan Lopez Seleccion No. 4 2 Box Deal 2-Fer 32 Total Cigars, you get this bonus item: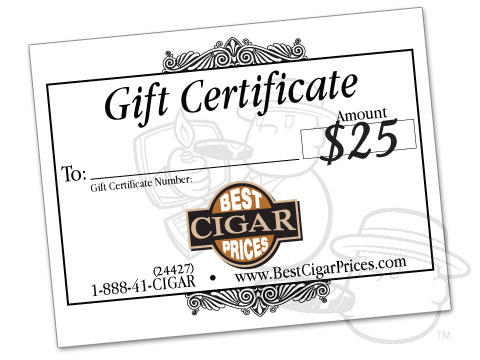 Best Cigar Prices Gift Certificate - $25 Toward Any Future Purchase
Gift Card
The Nicaraguan version of a classic Cuban brand, Juan Lopez is crafted from a blend of 100% Nicaraguan tobaccos from the top three growing regions. These medium-to-full bodied puros are intensely rich in spicy and robust flavor and sport a clean burn on every handmade stick.
Customer Questions
(No one has asked a question yet.)