With every order of Monte by Montecristo Conde 2 Box Deal 2-Fer (2 Boxes) 32 Total Cigars, you get this bonus item: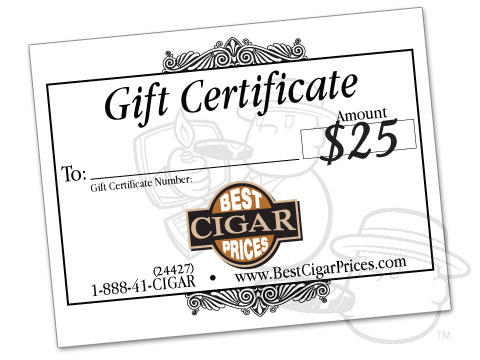 Best Cigar Prices Gift Certificate - $25 Toward Any Future Purchase
Gift Card
The Monte by Montecristo opens a new chapter of history for the legendary brand, putting a new spin on the classic flavor of Montecristo. The secret to Monte's one-of-a-kind taste lies in the use of two unique binders : a spicy Dominican Olor and a strong and aromatic Nicaraguan Corojo, adding strength, firmness and complexity to a blend of premium Dominican longfillers. These medium-full bodied sticks offer a deeply rich taste with notes of cinnamon, sweet caramel and coffee.
Customer Questions
(No one has asked a question yet.)