With every order of Nat Sherman Host Selection Hampton 2 Box Deal 2-Fer (2 Boxes) 50 Total Cigars, you get this bonus item: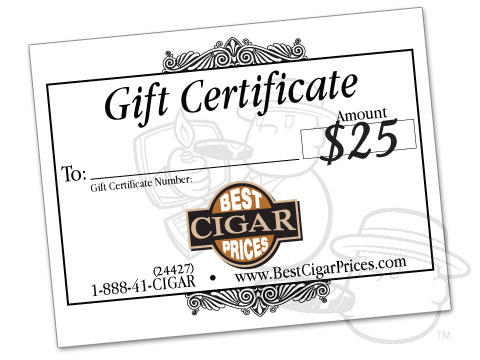 Best Cigar Prices Gift Certificate - $25 Toward Any Future Purchase
Gift Card
A personal favorite of Nat Sherman himself, the Honduran-made Host Selection offers a mellow smoke with great body, creamy character, and a wonderful sweetness to entertain the palate.
Here's what others have to say about this item!
Nat Sherman Hampton
A little narrow for my taste.Very mild

By Jonathan on Jun 5, 2014
Great Cigar
This is one of the best cigars I have ever had the pleasure of enjoying. The cost is not too bad either. I would recommend this beautifully flavored cigar to any/everyone.
By Anthony on Aug 15, 2014
one of the best cigars
This cigar and your company keeping it fresh and always on time makes me always come back thank you
By benjamin on Sep 4, 2014
Nice cigar
One of my favorite sticks. Very smooth and tasty.
By Anthony on Sep 16, 2014
Love Nat Sherman
Excellent mild flavor and taste
By Thomas on Jul 12, 2016
Nat Sherman Host Selection Hampton 2 Box Deal
is rated
4.6
out of
5
based on
5
customer ratings.
Customer Questions
(No one has asked a question yet.)