With every order of Perdomo Grand Cru 2006 Grand Palma Sun Grown 2 Box Deal 2-Fer (2 Boxes) - 48 Cigars, you get this bonus item: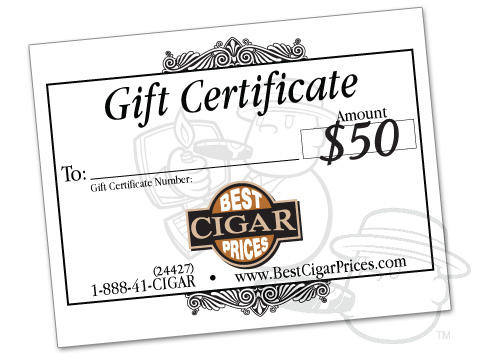 Best Cigar Prices Gift Certificate - $50 Toward Any Future Purchase
Gift Card
Perdomo Grand Cru is an extremely well balanced puro, blended with all Cuban-seed Nicaraguan tobaccos. These rich and rare, full bodied handmades are made using the finest Nicaraguan tobaccos from Perdomo's 2006 crop, which have been carefully hand selected and aged to perfection. Expect an ultra-smooth smoke with bold and savory notes of coffee, dark chocolate, and spice.
Customer Questions
(No one has asked a question yet.)