With every order of Punch Champion Double Maduro 2 Box Deal 2-Fer (2 Boxes) 50 Total Cigars, you get this bonus item: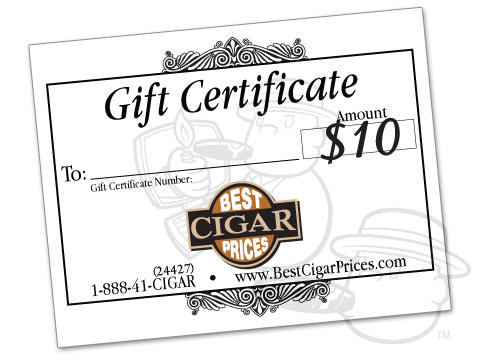 Best Cigar Prices Gift Certificate - $10 Toward Any Future Purchase
Gift Card
Punch lives up to its name with a bold, full-bodied taste that appeals to men who follow their own instincts as opposed to following the crowd. The wrapper is a full-flavored leaf grown in Ecuador and the filler is a rich blend of Honduran, Nicaraguan and Dominican tobaccos.
Here's what others have to say about this item!
Double Maduro
Full body. Somewhat stronger than the Magnum Double Maduro.
By Perry on Jun 5, 2014
Punch Champion
Good smoke!
By Glenn on Oct 28, 2014
Punch Champion Double Maduro 2 Box Deal
is rated
4.6
out of
5
based on
2
customer ratings.
Customer Questions
(No one has asked a question yet.)