Act now and

save $50.00

. Limited time only!
The below item has a MSRP of $150.00 and normally sells for $89.99 Get it now for
$39.99
when you add Rocky Patel Edge Toro Corojo to your cart.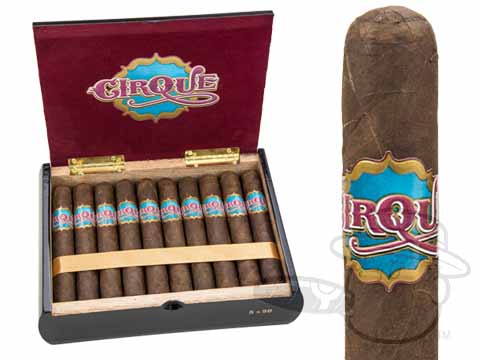 Cirque Strongman
Add+On Deal $39.99
The warning label on the box of Rocky Patels The Edge line of cigars reads Beware All Imitations. Thats probably because cigar-makers have been desperately trying to match the full, robust taste of the Edge ever since Rocky released this reasonably-priced Honduran flavor-bomb back in 2004. Still unequaled in terms of both taste and smooth smokability, the Edge remains a favorite among lovers of potent and savory smokes.
Here's what others have to say about this item!
Edge Corojo
I usually smoke Edge maduro but I thought I would give the corojo a try and I was very pleased with the cigar. excellent
By David on Jan 5, 2015
Rocky Patel Edge Toro
Very nice construction. Consistent, with a good draw. Medium body with a rather complex flavor profile. Very pleasant and enjoyable. Will definitely purchase again,
By Gary on Feb 27, 2015
Rocky Patel Edge Toro Corojo
Good looking cigar with very nice construction, good draw, medium body flavor with some complexity. Very consistent from stick to stick and box to box.
By Gary on Apr 16, 2015
The Edge
Great smoke at a great price! Thanks Best Cigar.
By michael on Nov 22, 2015
Rocky Patel Edge Toro Corojo
is rated
4.8
out of
5
based on
5
customer ratings.
Customer Questions
(No one has asked a question yet.)