With every order of Romeo Y Julieta Reserva Real Corona 2 Box Deal 2-Fer (2 Boxes) 50 Total Cigars, you get this bonus item: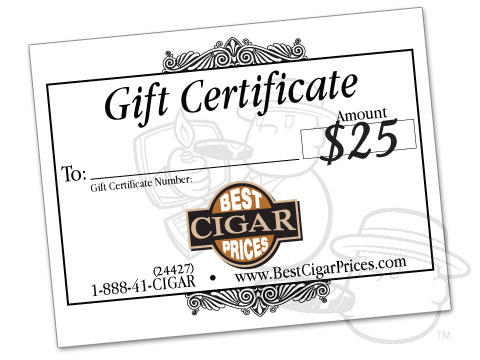 Best Cigar Prices Gift Certificate - $25 Toward Any Future Purchase
Gift Card
Romeo y Julieta Reserva Real cigars are wrapped in a silky Ecuadorian Connecticut wrapper, reinforced with Nicaraguan binder, and filled with rich Dominican and Nicaraguan filler. The new Lancero size combines the excellent burn of a Corona with the long-lasting smoking duration of a Churchill. These cigars impart notes of coffee and white pepper with a creamy finish for a taste that is distinctly Connecticut.
Here's what others have to say about this item!
Romeo Y Julieta
Great cigar.
By Gary on Jun 5, 2014
Romeo Y Julieta Reserva Real Corona
The draw and/or burn was not consistent throughout the box, but above average. For the price, it suits my fancy.
By Drennon on Oct 26, 2014
R&J
Fantastic - cigar smooth and mellow.
By Douglas on Jun 25, 2015
Romeo Y Julieta Reserva Real Corona 2 Box Deal
is rated
4.7
out of
5
based on
3
customer ratings.
Customer Questions
(No one has asked a question yet.)