With every order of Romeo Y Julieta Reserva Real Gran Toro Tubes 2 Box Deal 2-Fer (2 Boxes) 40 Total Cigars, you get this bonus item: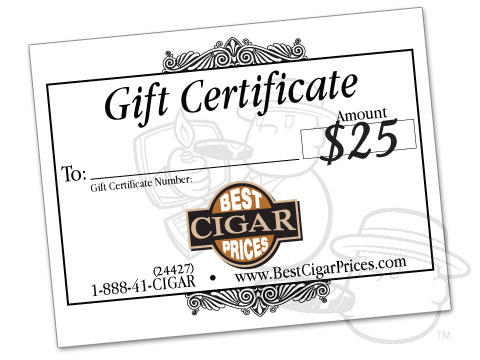 Best Cigar Prices Gift Certificate - $25 Toward Any Future Purchase
Gift Card
Romeo y Julieta Reserva Real cigars are wrapped in a silky Ecuadorian Connecticut wrapper, reinforced with Nicaraguan binder, and filled with rich Dominican and Nicaraguan filler. The new Lancero size combines the excellent burn of a Corona with the long-lasting smoking duration of a Churchill. These cigars impart notes of coffee and white pepper with a creamy finish for a taste that is distinctly Connecticut.
Customer Questions
(No one has asked a question yet.)