With every order of Vega Fina Nicaragua Gran Toro 2 Box Deal 2-Fer 50 Total Cigars, you get this bonus item: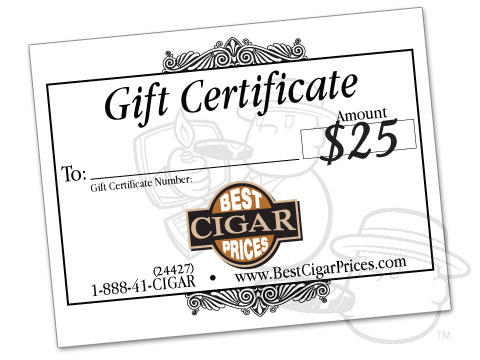 Best Cigar Prices Gift Certificate - $25 Toward Any Future Purchase
Gift Card
Handmade in the Dominican Republic using 100% Nicaraguan tobaccos, the innovative VegaFina Nicaragua combines a Jalapa Valley Habana 2000 wrapper and seco leaf binder with a filler blend of Jalapa ligero and seco with viso from Estelí for a medium to full bodied flavor ride that will take your taste buds on a whole new kind of adventure. Boasting the lush, woody and spicy notes you'd expect from a Nicaraguan, coupled with the distinct smoothness of VegaFina, VegaFina Nicaragua marks the beginning of an exciting new era for this well-respected brand. Grab your box today and join the celebration!
Customer Questions
(No one has asked a question yet.)