With every order of Zino Platinum Z-Class 546 P Pyramid Box of 20, you get this bonus item: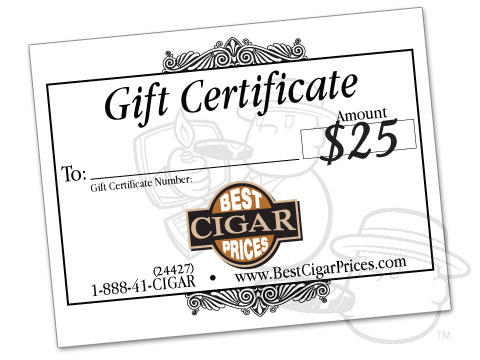 Best Cigar Prices Gift Certificate - $25 Toward Any Future Purchase
Gift Card
The Zino Platinum Z-Class 546 P Pyramid is tagged with free shipping. If you order this product, your entire order will receive FREE BCP Ship Saver shipping!
The Zino Platinum Z-Class Series gets its strength from its Dominican wrapper leaf, Peruvian Pelo de Oro Visus binder, and filler blend of four different ligero tobaccos from Nicaragua and Honduras. So far, these stogies are the strongest in the Zino Platinum line, boasting notes of pepper, cedar, and some sweetness on the finish. The icing on the cake is that each size comes in a gorgeous, collectible metal tin that you can keep long after the smokes are gone. If you're looking for a balanced, well-constructed, beautifully-presented cigar for a reasonable price (and who isn't), the Zino Platinum Z-Class is for you.
Customer Questions
(No one has asked a question yet.)