Please Enable JavaScript
Your browser does not support JavaScript, or it is disabled. You will not be able to properly use this site until you enable JavaScript
Logging you in ... Please Wait.
Top Reviewed Cigars
Most Popular Reviewed Cigars
Want the inside scoop on the hottest cigars out there? Don't just take our word for it - Read our customer-submitted product reviews and check out what our customers are saying about some of our most popular items!
Acid Kuba Kuba Maduro
4.7
From $8.50 a stick
Kuba
Awesome gar
Al Capone Sweets Cognac Filtered
4.3
From $0.72 a stick
CN review
Also prompt delivery.
Panter Blue
4.4
From $0.45 a stick
Great service
On time delivery 🚚
Acid Kuba Kuba
4.5
From $8.50 a stick
Kuba Kuba
What a wonderful aroma!
Al Capone Sweets Cognac Unfiltered
4.6
From $0.72 a stick
Al Capone
Theses are my favorites
Acid Blondie Belicoso
4.5
From $7.83 a stick
Blondie belicoso
Love the infused botanicles
Asylum Schizo 60x6
4.3
From $3.40 a stick
Good smoke
This is my main go-to cigar.
Asylum Schizo 7x70 Maduro
4.1
From $4.15 a stick
cigar
nice cigar good size and taste
Baccarat Petite Corona
4.1
From $3.44 a stick
Baccarat Petite Corona
Great cigar for a great price.
Acid 1400cc
4.6
From $10.06 a stick
ACID 1400
NICE CIGAR. A BIT TOO SWEET FOR ME
Flor De Las Antillas Sungrown Toro Box-Press
4.3
From $6.45 a stick
Great Flavor + Great Value
My go to cigar. Consistent quality.
Tabak Especial Toro Dulce
4.7
From $8.46 a stick
Sebastian Lombardo
These cigars are smooth and flavorfull
Baccarat Belicoso
4.7
From $4.50 a stick
Baccarat
Good consistent cigar with good flavor.
Acid Cold Infusion Tea
4.7
From $7.67 a stick
Excellent service and quick delivery
Great experience as always. Thank you!!
90+ Rated All-Star Sampler - Limit 1 Per Household
4.4
From $7.70 a stick
Great Buy!
All Smoked Well Enjoyed themAall! :-)
Alec Bradley 90-Rated 5-Cigar Sampler - Limit 1 Per Household
4.5
From $8.00 a stick
Alec Bradley
This was the best package ever . I love these
Altadis Iconic Brand Sampler
4.5
From $6.44 a stick
Great deal
Nice assortment and enjoyed each of the cigars
Acid Kuba Deluxe
4.7
From $10.70 a stick
Love da Kuba
Truly one of the most flavorful cigars out there~
Acid C-Note
4.5
From $1.19 a stick
C notes
Great flavor and a good price and shipping is fast
Oliva Serie V Melanio Robusto
4.6
From $8.00 a stick
Great price on these!
Bought as a gift. Was well received! Fast shipping!
Isla Del Sol Robusto
4.5
From $4.25 a stick
Isla del sole Robusto
Great sweet flavor that hits like an expensive stick
CAO Flavours - Moontrance Cigarillos
4.7
From $1.26 a stick
CAO Moontrance
Awesome cigars! Mild and flavorful!! Perfect burn.
Tabak Especial Robusto Dulce
4.8
From $8.08 a stick
Go To Cigar
Smooth Taste, Even Burning Cigar from Start to Finish.
Excalibur Cigarillo Natural
4.3
From $0.67 a stick
Product review
received all cigars in good condition, excellent cigar
Macanudo Ascot Cafe
4.3
From $1.61 a stick
Good little cigar.
These are good little cigars when you want a quick smoke.
Flor De Oliva - Gold Double Corona Connecticut
4.1
From $2.90 a stick
Good Smoke
Nice taste, nice burn, nice price. My go to for everyday smoke.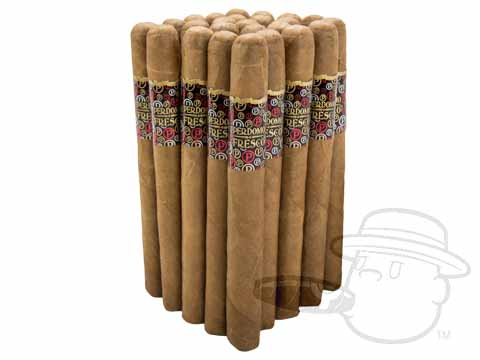 Perdomo Fresco Churchill Connecticut
4.1
From $3.76 a stick
Perdomo Fresco
An excellent well built cigar with great flavor and a good burn.
Larutan Dirt By Drew Estate
4.5
From $5.71 a stick
dirt by drew
this one a good quick smoke. Even burn and good construction. pretty tasty
Gurkha Prize Fighter Xo
4.2
From $2.50 a stick
Great budget cigar
I really enjoy the Prize Fighter, these are a mild flavored, well constructed stick.
Oliva Serie V Double Toro
4.9
From $8.83 a stick
Excellent Smokes!
This is my go-to cigar! Lasts long enough for several stories and good memories with friends!
Honduran Toro Sampler Pack
4.2
From $5.00 a stick
Nice variety
Great opportunity to try four different types of cigars. All had good taste for a reasonable price.
Villiger Export Natural Box
4.6
From $1.08 a stick
go to everyday smoke
Been smoking these for years. Natural wrap and pressed cigars makes this an enjoyable quick smoke.
Tatiana Classic Chocolate
4.2
From $3.00 a stick
Excellent product and service
Tatiana chocolate cigars are the best in my opinion,rich chocolate taste,very good aroma,long lasting.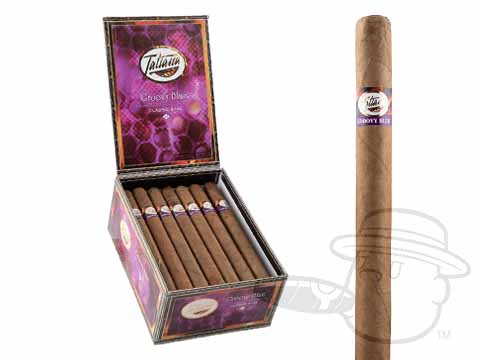 Tatiana Classic Groovy Blue
4.5
From $3.00 a stick
Smooth and Mild
I search a long time and tried many different Cigars. Tatiana Flavored Cigars are mild and satisfying.
Isla Del Sol Toro
4.3
From $4.55 a stick
Isla Del Sol
Just my opinion but I believe it is the best cigar for the money. Wonderful flavor and a excellent smoke!
CAO Gold 4 Cigar Sampler
4.1
From $4.00 a stick
CAO Gold 4 Cigar Sampler
As always CAO did not disappoint. Whenever there is an opportunity for a sampler i jump on it. Thank you
Romeo Y Julieta 1875 Magnum
4.4
From $6.65 a stick
A great smoke!
Some things are as advertised. This is a classic that lives up to its name. Great smell great draw just great
Tabak Especial Toro Negra
4.8
From $8.46 a stick
Lovely Cigar
This is one of my favorite cigars to end the evening. It is really smooth and sweet. Other gem by Drew Estates!
Tatiana Classic Vanilla
4.3
From $3.00 a stick
Tatiana
I only order Tatiana and they are delivered always on time and fresh everytime I call I get great customer service
Romeo Y Julieta 1875 Bully
4.3
From $6.00 a stick
Daily smoke
These are a great daily smoke. The consistancy of quality sems to have dropped off a bit- but for the price still a very nice smoke
Macanudo Court Cafe Tube
4.1
From $3.10 a stick
portable protection
A nice cigar for pre-cutting and using the tube for protection while tossing them into my fishing bag for smoking while trout fishing.
Baccarat Churchill Natural
4.2
From $4.08 a stick
Good smoke
I like Baccarat's subtle sweetness at the beginning of each cigar. They burn evenly and taste great. The only downside is that they burn a little too fast.
Oliva Serie V Special Sampler
4.7
From $8.40 a stick
Oliva V sampler
Oliva has been my go to brand for several years. The Oliva V's are the best but a little pricey for an everyday smoke. For that the Oliva G Figurado is hard to beat.
Romeo Y Julieta Reserve Churchill
4.7
From $6.33 a stick
My cigars
This cigars are the best ones i ever smoke!°!!! Also others that i buy at cigar Prices! Best cigar prices always been good to me!!! For me they are the best ones!!!!😋
Isla Del Sol Gran Corona
4.3
From $3.90 a stick
One of my favorites
I've tried these in different sizes, but prefer the Corona. It seems more fully packed and burns better. It's a mild, but flavorful smoke with a sweetened tip...nice touch!
Romeo Y Julieta 1875 Churchill
4.1
From $6.80 a stick
Nothing but positive
Everything runs so smooth when ordering I forget to take notice of everything else. Nothing but positive to say about 'Best Cigar Prices' always far price and always deleivered when they say they will.
Isla Del Sol Churchill
4.6
From $4.90 a stick
Love these cigars
My brother-in-law turned me on to Isla Del Sol several years ago and I have smoked nothing else since. The quality and price are the best around, and Best Cigar Prices is the only place to shop. Service is always outstanding.
Baccarat Rothschild Natural
4.6
From $3.72 a stick
Great Morning Cigar with coffee.
I've had over 200 of these cigars. Usually in the morning with some coffee. They are a mellow cigar that I enjoy first thing in the morning watching the sunrise. The tip is a tiny bit sweet but goes away pretty quickly allowing you to enjoy the mellow tobacco flavors of this cigar.
Punch London Club Maduro
4.5
From $2.96 a stick
Best cigar from Best Cigar Prices !
At 5 1/2 length and 42 ring gauge the Punch London Club is perfect when you don't have the time to smoke a larger cigar. It's got full flavor without the harshness of other brands. I prefer the Maduro wrapper for a little extra bite. Try one, and buy them from BestCigarPrices.com, because they're the best as well. J Mullen
Baccarat Toro
4.5
From $3.84 a stick
MVP
The Baccarat Toro is sometimes listed as a good "beginner" cigar for its mildness and slightly sweet tip in the classic Cuban style. No matter what high-end cigar is beside it, I tend to crave the Baccarat and find myself offering the high-end to my friends. Is it because I am sacrificing my own satisfaction and pleasure to impress my friends? The answer is simply, no. The Baccarat has everything I want in construction, draw, burn and consistency. Yes, it is mild, but with an exquisite flavor and the subtle sweetness that no "flavored" cigar can match. I know I will get the perfect cigar experience each time I put flame to it. I guess I'm hooked.