Act now and

save $5.00

. Limited time only!
The below item has a MSRP of $19.95 and normally sells for $13.99 Get it now for
$8.99
when you add Arturo Fuente Hemingway Work of Art to your cart.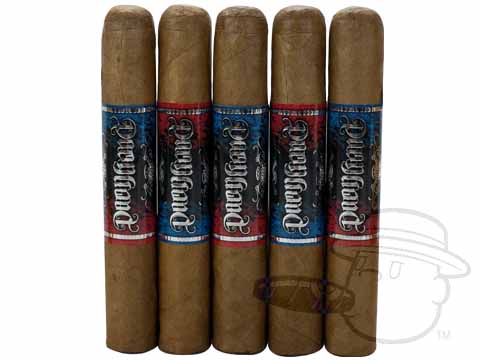 Damn Good Robusto - by Alec Bradley
Add+On Deal $8.99
Quite possibly the most popular figurado cigar line in the world, the Arturo Fuente Hemingway was the Fuente Family's original small batch cigar. Featuring some of the most masterful construction found in any premium cigar, the Hemingway is comprised of the company's finest Dominican binder and filler tobaccos beneath a creamy Cameroon wrapper. This extraordinary combination produces smooth, earthy flavors with a spicy finish and amazing woody aroma that has captivated the palates of discerning smokers for decades. For uncompromising high quality and remarkably rich character, simply put, the Arturo Fuente Hemingway is in a league of its own.
Here's what others have to say about this item!
Delicious when I lit it and it just got better and better
It is a work of art. Chocolate tones. Great smoke.
By noone on Sep 17, 2014
My favorite
These are often on backorder so I defer to the Best Seller when that is the case. This is my preferred smoke.
By Ed on Nov 19, 2015
smooth
one of the smoothest and tastiest cigar you will ever smoke and i have smoked 100s of different cigars
By michael on Jan 22, 2013
Art at Work
The Work of Art is creamy and velvety. Difficult to find in small quantities and could be cheaper. When you feel you need a reward after being your family's great protector & provider, reward yourself a Work of Art!
By Lee on Dec 6, 2015
Arturo Fuente Hemingway Work of Art
is rated
4.8
out of
5
based on
4
customer ratings.
Customer Questions
(No one has asked a question yet.)