Act now and

save $50.00

. Limited time only!
The below item has a MSRP of $150.00 and normally sells for $89.99 Get it now for
$39.99
when you add Partagas Fabulosos to your cart.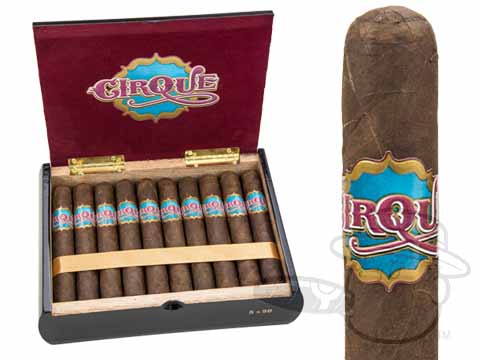 Cirque Strongman
Add+On Deal $39.99
Wrapper: Cameroon. Filler: Dominican (Piloto Cubano), Mexican. Binder: Mexico San Andrean. Country of Manufacture: Dominican Republic. Factory Name: General Cigar Dominicana. -- The history: Not long after Jaime Partagas sailed from Spain to Cuba, he founded the cigar brand that bears his name. The year was 1845. Yet the greatest chapters of Partagas history were written by two other men, Ramon Cifuentes and the son who was named after him. Whether working together or alone, it was those two great cigar masters who made Partagas the leading Cuban cigar. But in 196l, two years after Fidel Castro had seized control of the Cuban government, Ramon Cifuentes was forced to flee the island, never to return. Seventeen years later, he was finally able to begin creating his Partagas cigars again, this time in the Dominican Republic, where his unmatched tradition of cigar making remains alive and well. The cigar: The secret of today's rich Partagas cigars lies in their wrapper leaves. Grown in Cameroon, the Central West African country where the steaming, sub-tropical climate unique to the fourth parallel is ideal for growing superb wrapper leaves, Cameroon wrappers have no equals for rich flavor. Indeed, Ramon Cifuentes determined that he could begin producing his Partagas cigars again only after he had discovered, years after the Cuban embargo had begun, that the best wrapper leaves were being grown in Cameroon rather than in Cuba. The experience: So rich yet never harsh, a Partagas cigar has all the flavor and character of the cigar that knew Cuba when.
Here's what others have to say about this item!
Partagas Fabulosos
Good cigar.
By Jonathan on Jun 5, 2014
Partagas Fabulosos
is rated
3.6
out of
5
based on
1
customer ratings.
Customer Questions
(No one has asked a question yet.)